Rigid Adapt XP Extreme Lights (pair)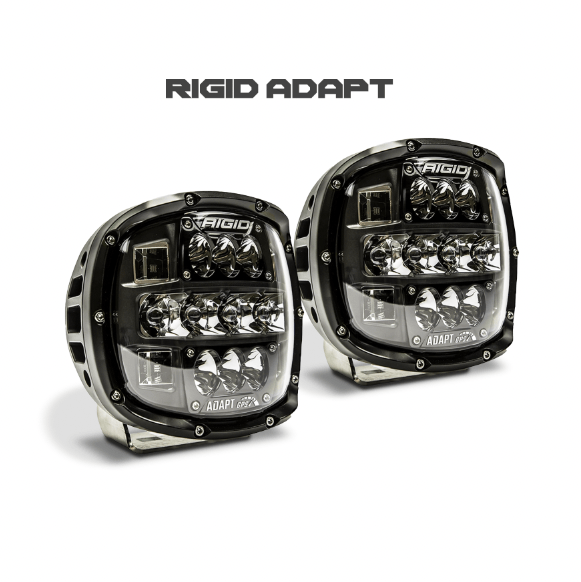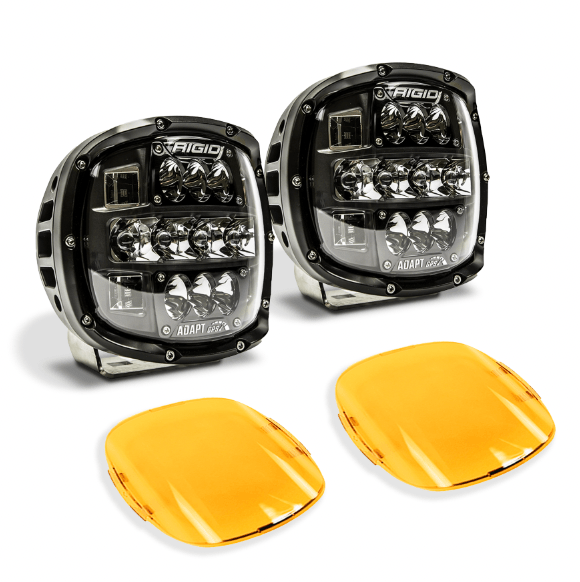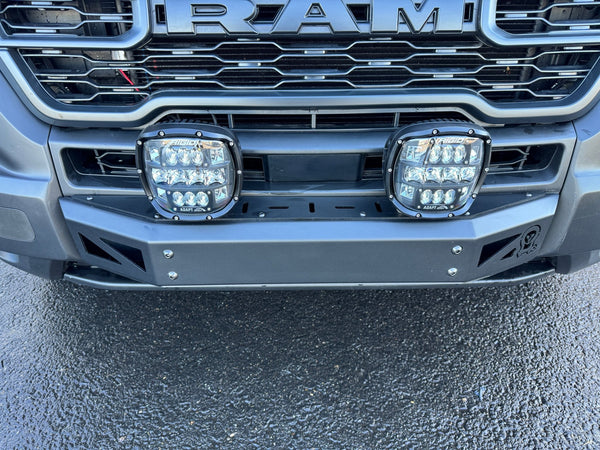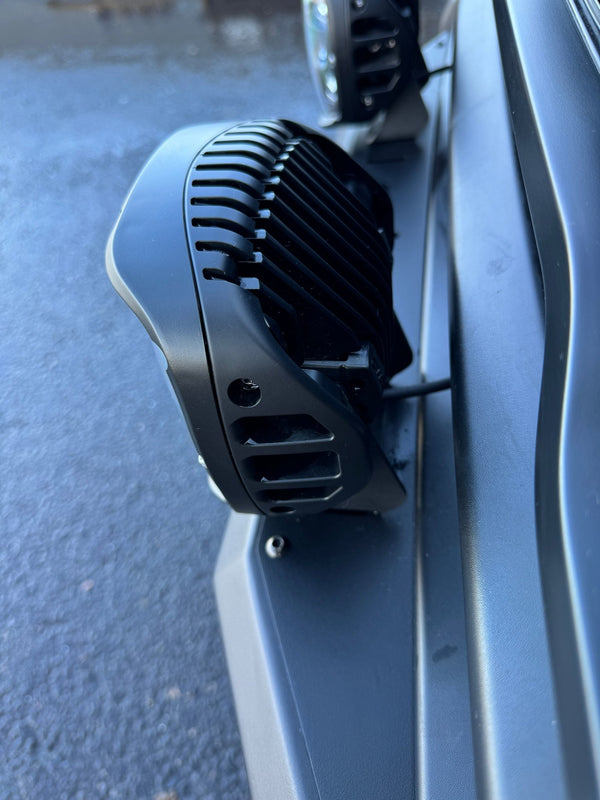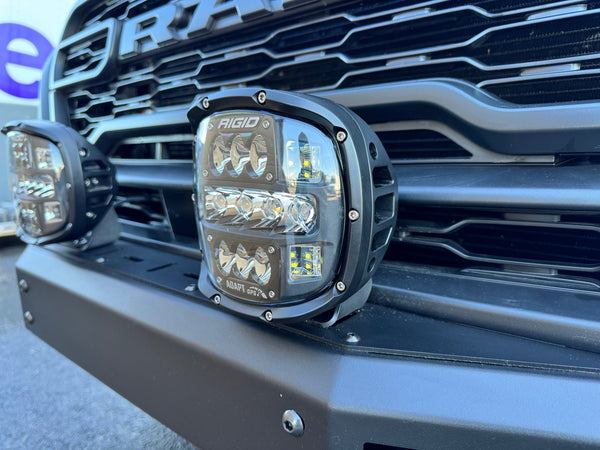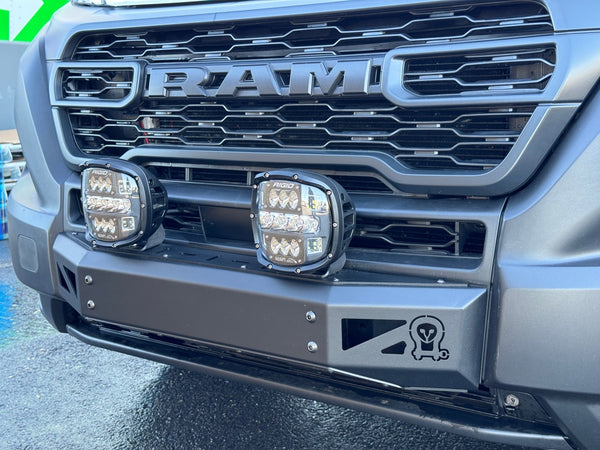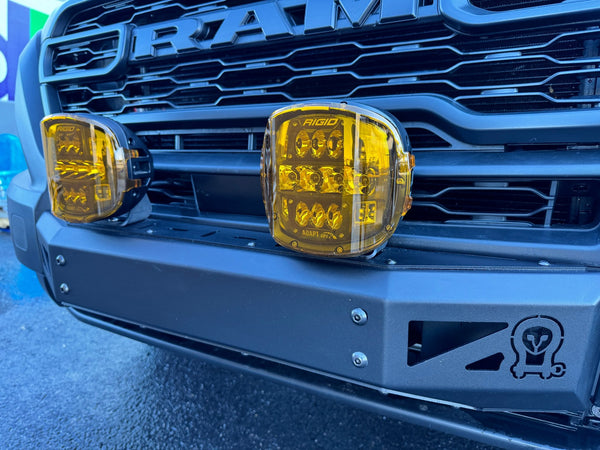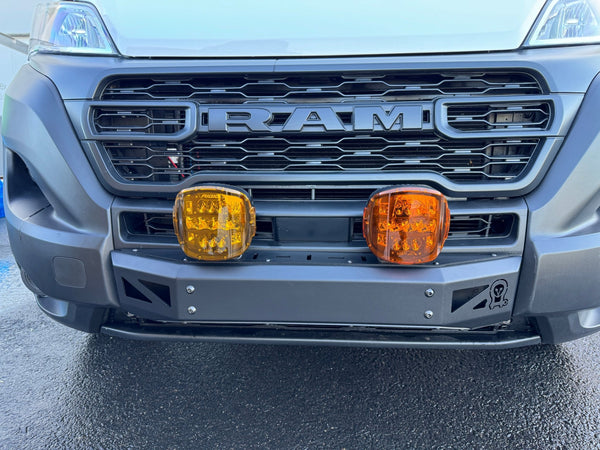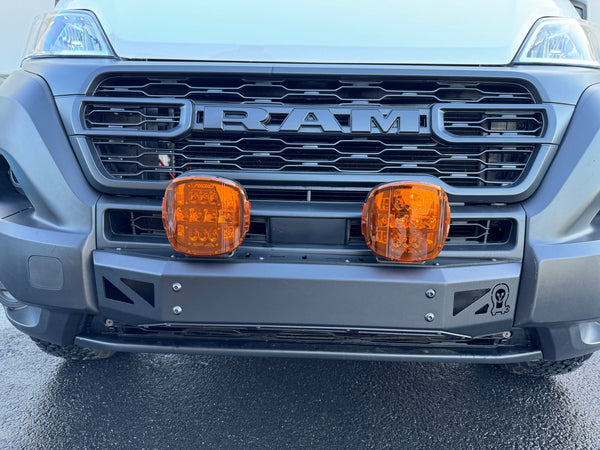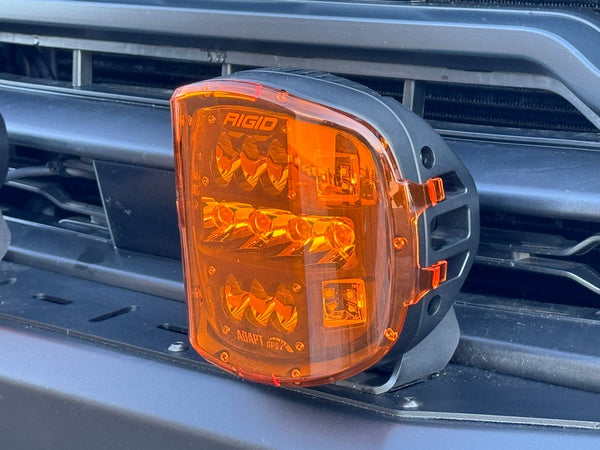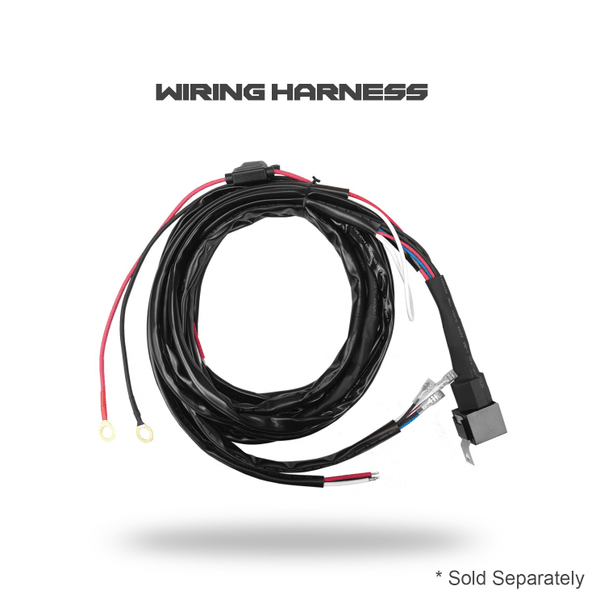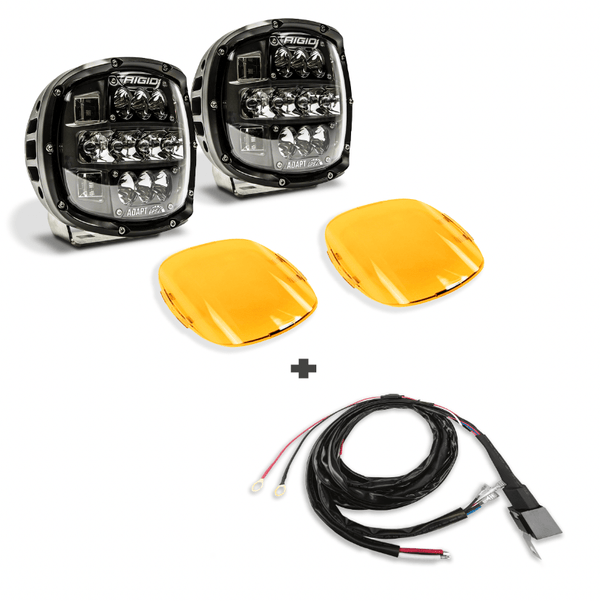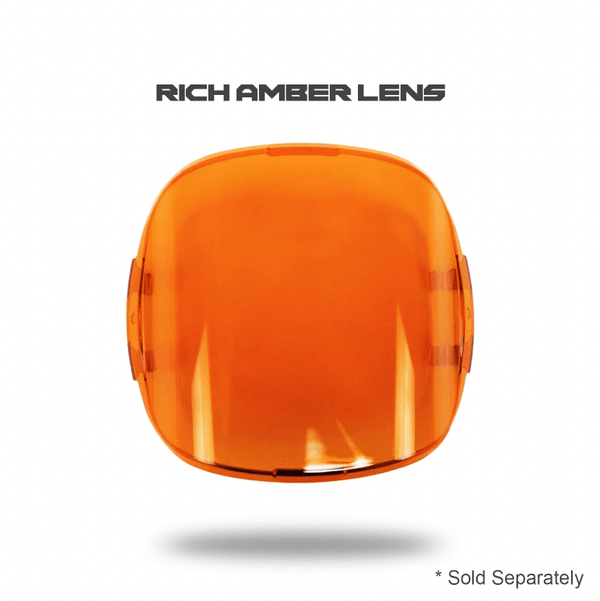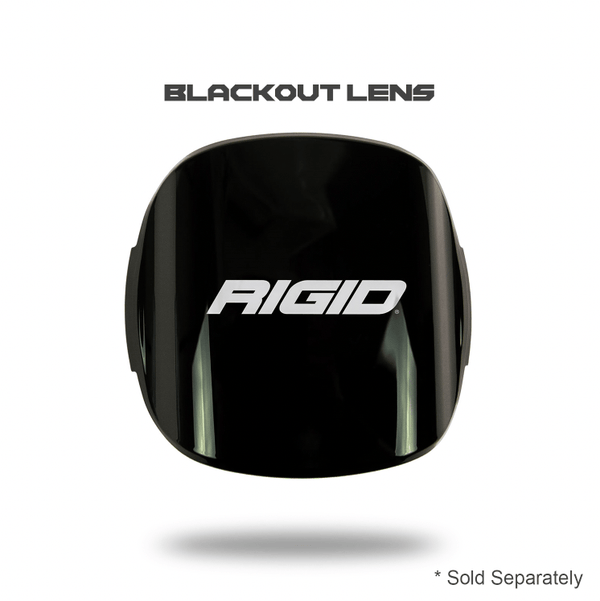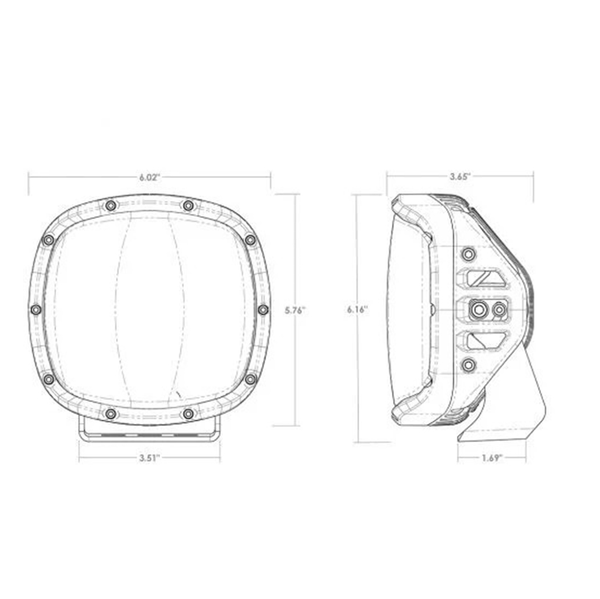 These are IN STOCK. Buy today, ships in less than a week.

The RIGID Adapt XP has a signature look that is unlike any other off-road LED light on the market. Feature packed with the most advanced patented technology, this light features a high-strength aluminum heat sink and an impact-resistant polycarbonate lens.
On the inside, the Adapt XP contains cutting-edge technology. The Adapt XP takes off-road lighting performance to a whole new level with two layers of adaptive response to your vehicle and driving conditions.
The first layer of adaptive response is RIGID's Active Power Management (APM) system which continuously monitors input voltage to determine the status of the vehicle's electrical system.
If the voltage is stable, the Adapt XP will continue to utilize all available power to give you the most output possible. If the available voltage to the light begins to drop due to insufficient power, RIGID's APM system will gradually reduce the light's power consumption until the vehicle's voltage stabilizes.
The second layer of adaptive response featured in the Adapt XP is RIGIDs proven Active View Technology. This technology uses an internal GPS module to determine the vehicle's speed, allowing the Adapt to properly distribute all available power among three unique optic zones.
Utilizing the three optic zones allows the Active View Technology to create the ideal beam pattern to suit the drivers needs. As the vehicles speed changes, power is dynamically routed through various optic zones utilizing scene optics for low speed, driving optics for moderate speed and spot optics for high-speed driving.
Power is transferred gradually between optic zones allowing for a seamless transition between beam patterns and providing much brighter and more natural looking light and reducing eye fatigue.

As an extra feature, the Adapt XP features a Magnetic Reed Power Clip for additional customization. Leaving the clip in place limits the light to consuming a maximum of 2.7 amps for the single unit and 2.5 amps per light for the pair when all zones are activated. Output is 40 watts with the switch in place.
When the switch is removed the single light will consume up to 6.5 amps and the pair will consume up to 5.7 amps per light when all zones are activated. The single light output with the switch removed is 90 watts, and the output for the pair is 80 watts.

Wire harness and switch sold separately; for the pair, use harness 36360

Whether running a single battery or have additional power available, the Adapt XP will give you the light you need, when you need it, where you need it. Own The Night with RIGIDs Adapt XP.
Whats In the Box
Sold as Pair
Mounting Bracket
Magnetic Reed Power Clip
Amber Light Covers Included (Blackout and Rich-Amber available as options)
Mounting Hardware
Details:
Universal Fit
3 Optic Zones - Scene, Driving, Spot
Seamless Beam Transition
Slow, Moderate and High-Speed Beam Patterns
Two Layers of Adaptive Response
Active Power Management System - Power Capacity Sensing
Active View Technology - Internal GPS Module
Use In Adapt Mode Or All On
9-32 VDC
Impact Resistant Polycarbonate Lens
Durable UV Polyester Powder Coat
Operating Temp -22F to +158F/-30C to +70C
Alloy Housing and Heatsink
Patented Optics 50,000 Hour+ LED Lifespan
Limited Lifetime Warranty
Off Road Use Only
Wiring Harness Sold Separate, 36360
Professional Installation Recommended
Lead-Time - 1 week
Trail Tested Gear
Owl offers a highly curated selection based on what we use. Our gear is trusted by the world's top van builders.
We're Here For You
Call us at 866-695-8267 if you have questions. No call centers - our install experts talk with you.
Made in The USA
Owl Vans are engineered for off-road, and hand welded in Arizona.  No one beats our quality. Period.
Canceled Orders
We want all customers to be happy with their purchases but in the event of a canceled order, we cannot recoup the fees charged to us by the credit card companies. When an order is placed, the credit card company takes a percentage of the sale, typically 5%-6% This is money that DOES NOT go to us and we do not get this charge given back to us when we refund an order. Therefore, if someone buys a suspension and then cancels, we pay the credit card company several hundreds of dollars that we cannot get back. Although you may not have noticed, it is industry standard for larger dollar items to have a "restocking fee" of 15% or more. We do our best to charge exactly what we get charged by the credit card company when you cancel an order. In the event of a canceled order, the 5%-6% that the credit card company charges us cannot be refunded. Please make note of this before you order. 
• All canceled orders over $1000 paid with a "Credit Card" will have a 5% credit card processing fee that cannot be returned.
• All canceled orders over $1000 paid with a "Shop Pay Installments" will have a 6% credit card processing fee that cannot be returned.
California Prop 65
WARNING: Some of the products listed contain chemicals known to the State of California to cause cancer and birth defects or other reproductive harm. None of our products are intended to be used in conjunction with clean drinking water unless stated otherwise. For more info please visit www.p65warnings.ca.gov.