Grille Light Kit [Sprinter]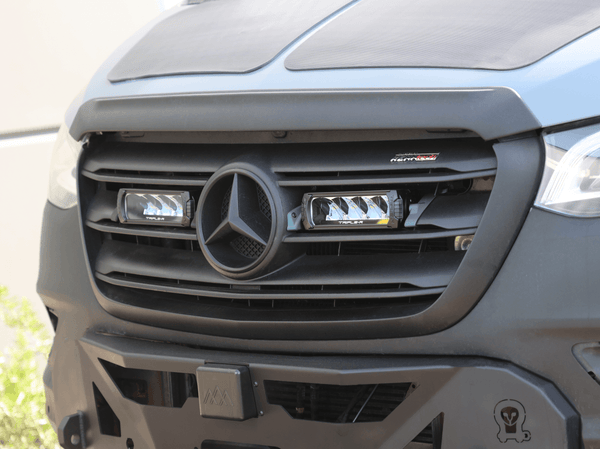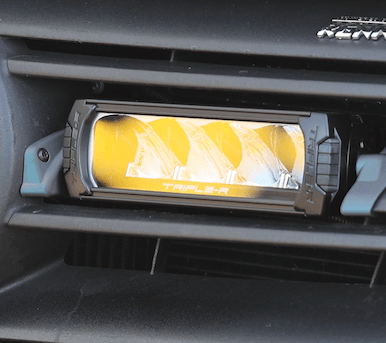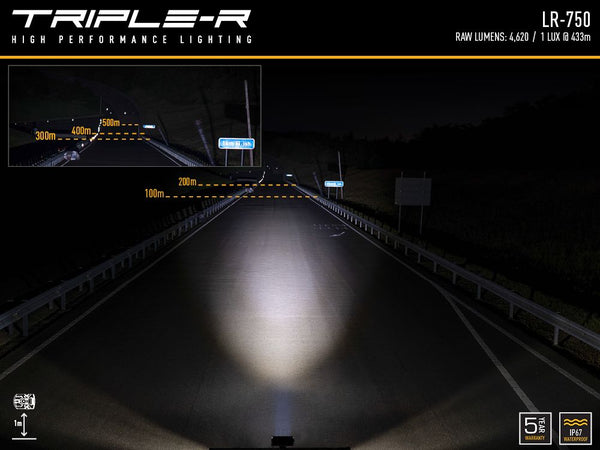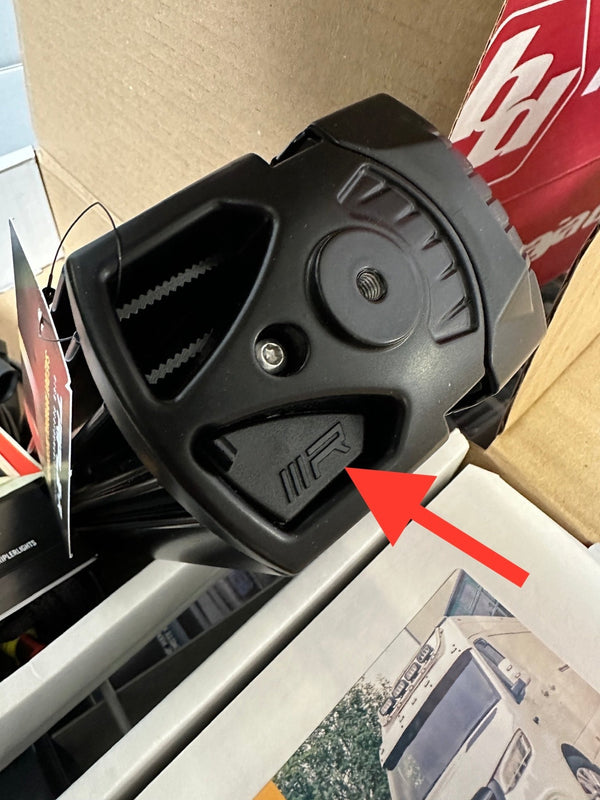 These are IN STOCK. Buy today, ships in less than a week.

When we first saw this product we fell in love with how clean and effective it is. On top of that, the quality of the Triple-R lights are fantastic. Based out of Europe all lights are engineered and manufactured in the UK. The moment you get your hand on one or see it in person you will know this is an absolutely top-end product.
In addition to the quality, the clean and more subtle look of these lights are the wave of the future in our opinion. As Sprinter vans have exploded in popularity, there has also been an explosion in aftermarket products. As the market matures, we feel it will head towards a more subtle and sophisticated look and these lights are the perfect solution. All the function and quality of bumper mounted light but much more integrated into the van. These look like they could be a factory Mercedes option. 
Grille Integration Kits are custom-fit mounting brackets that allow for quick and easy fitting of Triple-R LED lights flush mounted within the front grille. The 4x mounting brackets are precision-engineered to engage perfectly with the standard center grille on the vehicle, with added strength and security provided by the supplied hardware. Made from ASA material, known for its excellent strength and UV stability, the brackets are fully weather and chemical resistant to ensure your installation remains in great condition year after year. The fitting is quick and simple and can be completed with the original grille left on the vehicle. Supplied cutting guides facilitate a perfect installation every time. 
LR750: - The LR750 High Performance can be wired for both clear and amber lighting options. One of the major benefits of these lights is that they have a Day Time Running Light (DRL) mode that has a nice glow when the van is running. This not only adds to that high-end factory look but also helps others see you in twilight or dusty conditions. Perfect for vans that did not come factory with the Mercedes LED lights (like many Storyteller MODES). 
LR750 SAE Elite - The Elite kit not looks just as fantastic as the LR750 but also has some tricks up its sleeve. The Elite is a road-legal SAE-compliant light. This means it can be used while driving on-road. One of the downsides of an SAE-compliant light is that the light output is lower so it doesn't blind other drivers. Brilliantly, however, the Elite transforms into a full 10,000-lumen offroad light simply by removing a magnet from the back. This means you get the best of both worlds. An SAE-compliant light for normal road trips, and a super bright offroad (Boost) setup for lighting up the trail at night. 
The Elite does not have a DRL feature. 
Details:
Fits: Sprinter 2500-3500 (2019-Present) Including Revel and Storyteller 
Two Lighting options: LR-750 High Performance or LR750 SAE Elite  
Kit includes 2x LR-750 LED lights Grille mounting brackets and hardware
Lights can be Clear or Amber (standard kit has wiring options for both)
Wiring harness included 
Does not work on Freightliner Grilles or Grille with "holes" (mostly Amazon vans)
Installation and wiring at our facilities is additional ($500)
 Standard Kit shown below (Elite are even brighter than this!)
Trail Tested Gear
Owl offers a highly curated selection based on what we use. Our gear is trusted by the world's top van builders.
We're Here For You
Call us at 866-695-8267 if you have questions. No call centers - our install experts talk with you.
Made in The USA
Owl Vans are engineered for off-road, and hand welded in Arizona.  No one beats our quality. Period.
Canceled Orders
We want all customers to be happy with their purchases but in the event of a canceled order, we cannot recoup the fees charged to us by the credit card companies. When an order is placed, the credit card company takes a percentage of the sale, typically 5%-6% This is money that DOES NOT go to us and we do not get this charge given back to us when we refund an order. Therefore, if someone buys a suspension and then cancels, we pay the credit card company several hundreds of dollars that we cannot get back. Although you may not have noticed, it is industry standard for larger dollar items to have a "restocking fee" of 15% or more. We do our best to charge exactly what we get charged by the credit card company when you cancel an order. In the event of a canceled order, the 5%-6% that the credit card company charges us cannot be refunded. Please make note of this before you order. 
• All canceled orders over $1000 paid with a "Credit Card" will have a 5% credit card processing fee that cannot be returned.
• All canceled orders over $1000 paid with a "Shop Pay Installments" will have a 6% credit card processing fee that cannot be returned.
California Prop 65
WARNING: Some of the products listed contain chemicals known to the State of California to cause cancer and birth defects or other reproductive harm. None of our products are intended to be used in conjunction with clean drinking water unless stated otherwise. For more info please visit www.p65warnings.ca.gov.