Owl Talon Sprinter Wheels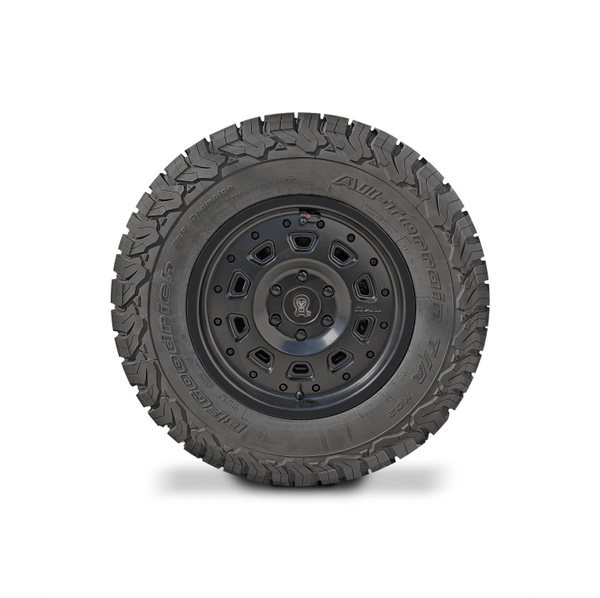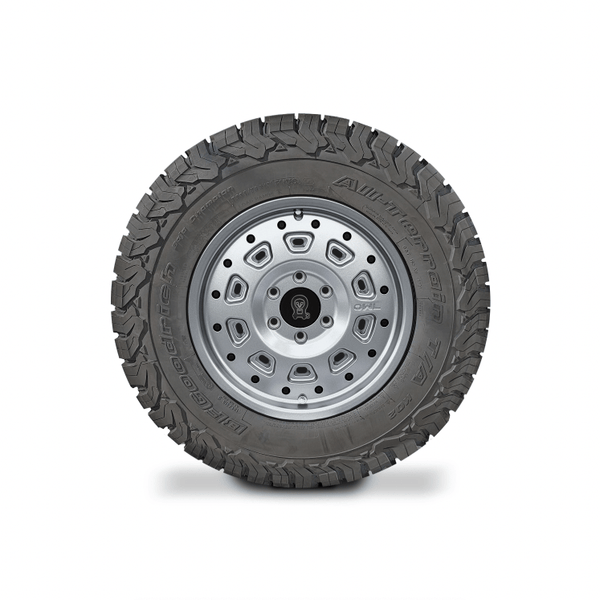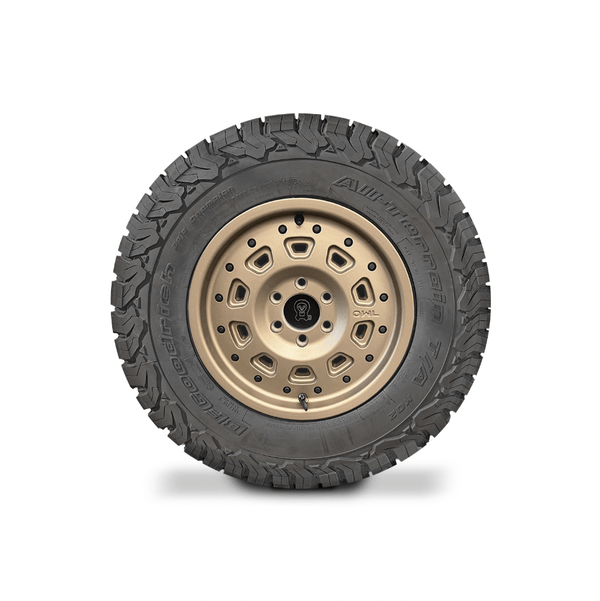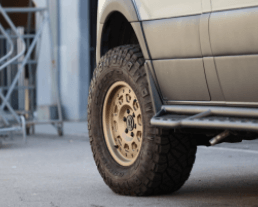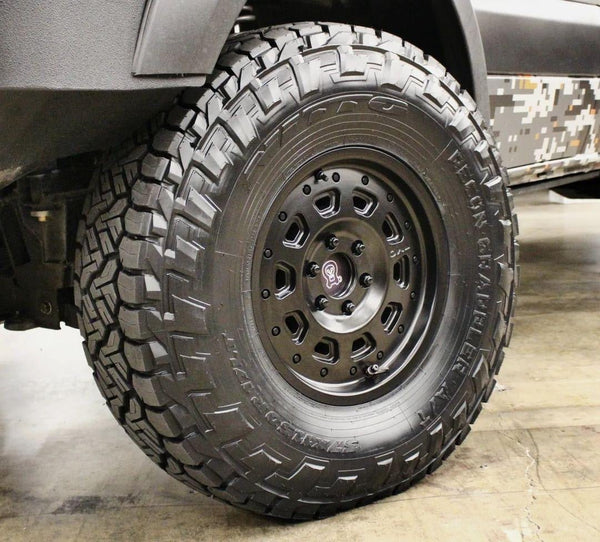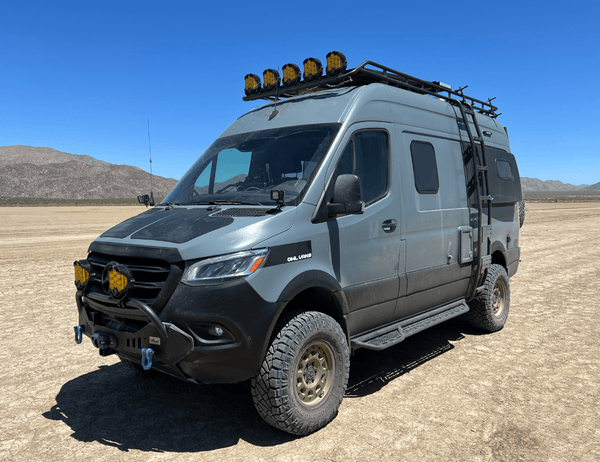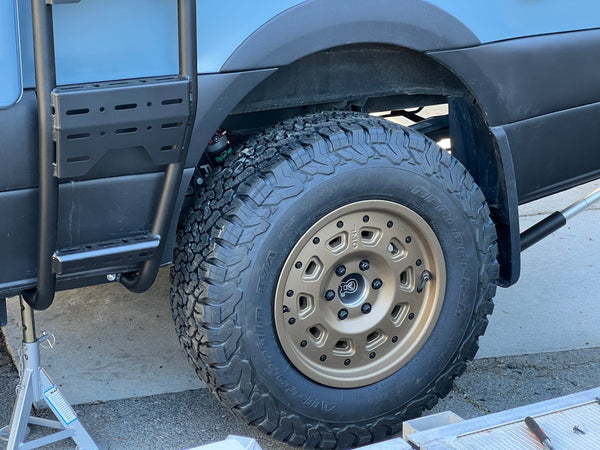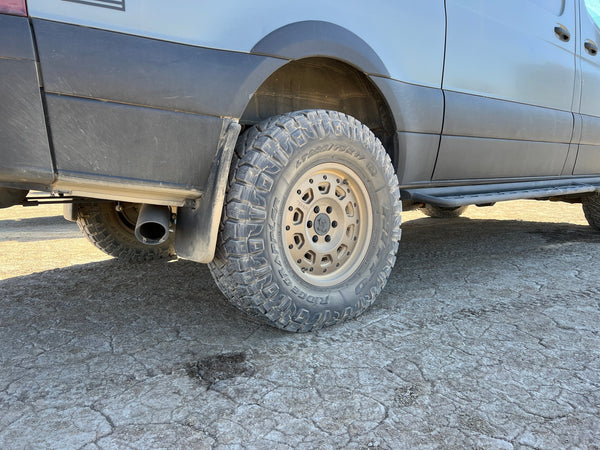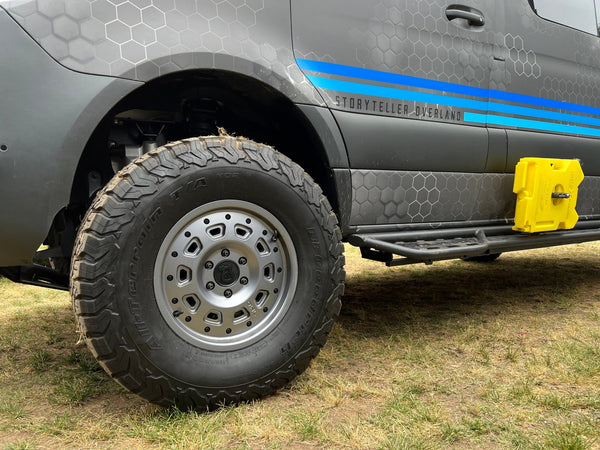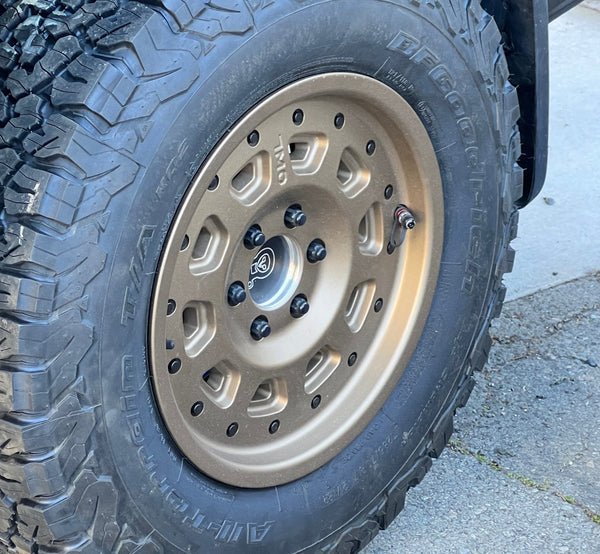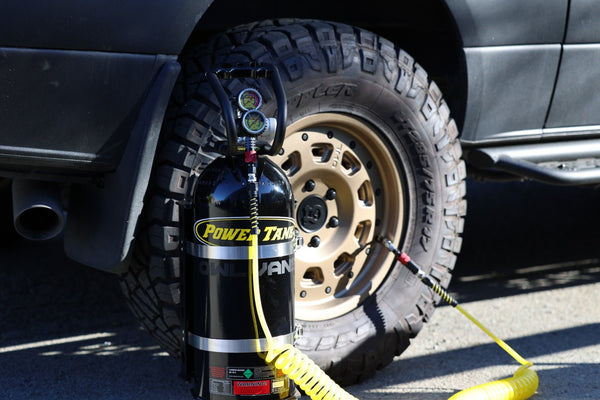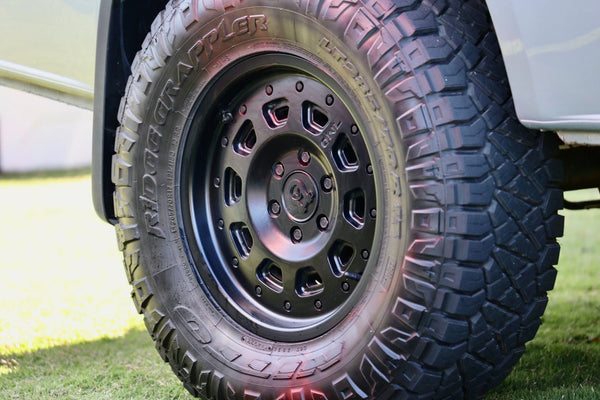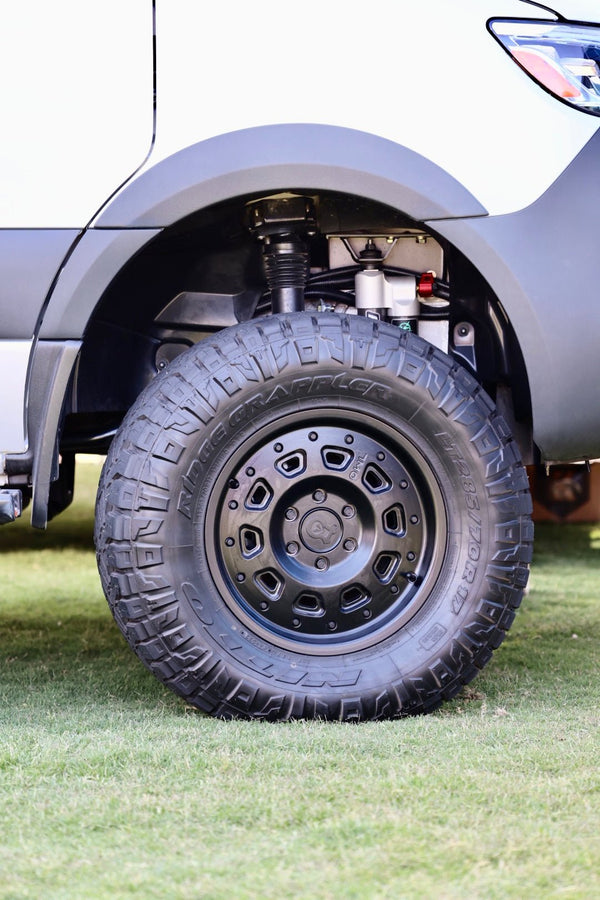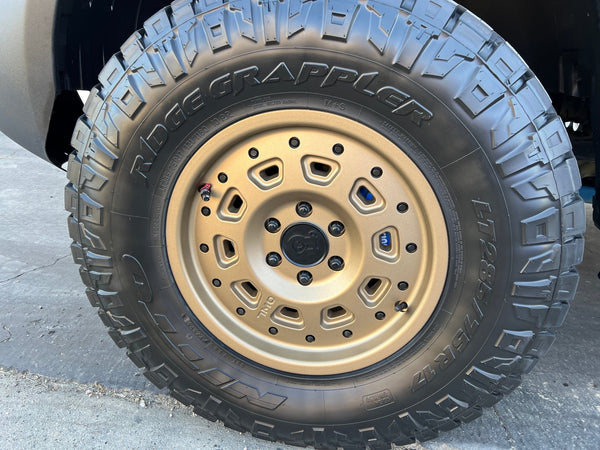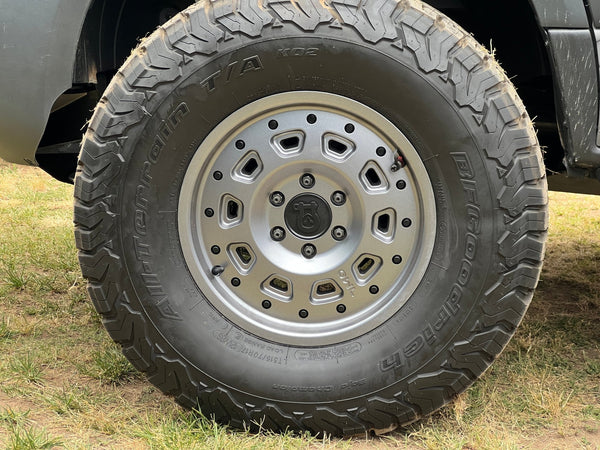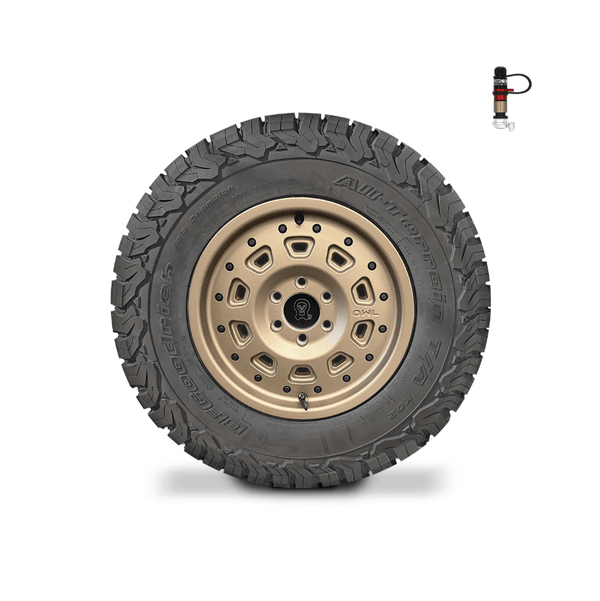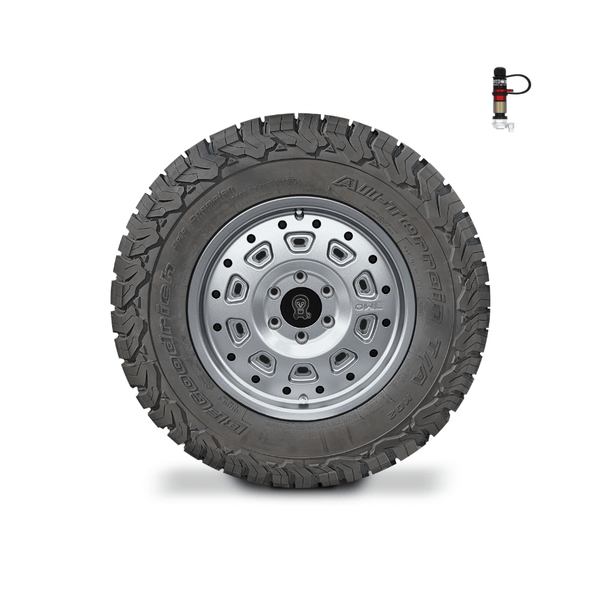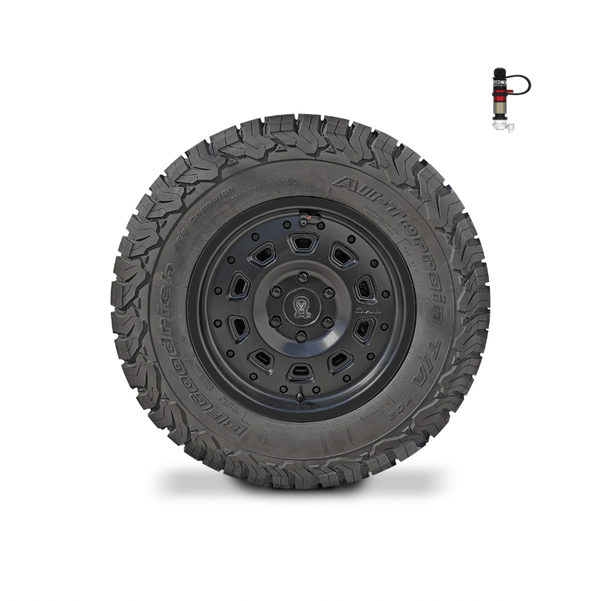 These are IN STOCK. Buy today, ships in less than a week
Here at Owl, if we are not happy with the performance of something, we build it ourselves. With the new Owl Talon Wheel, we wanted to create something that raised the performance of the Sprinter wheel beyond what is available today. For the major wheel manufacturers, the Sprinter market is an afterthought. That means they don't make wheels specifically designed for a Sprinter, they re-machine wheel blanks from a different vehicle and make them "fit" the Sprinter. This means the wheel typically isn't optimized for the proper load capacity or offset.
Talon Sprinter Wheel Features
Load Capacity - With the massive weight of modern Sprinter builds we felt it was time to build a wheel that was both lightweight but also drastically increased the load-carrying capacity of the wheel. In basic terms, we wanted something stronger that could take the abuse of a 10,000lbs van pounding the dirt offroad and on. Here are some specs:
Owl Talon - 4200lbs (Talon wheel weight 32lbs)
BR Barstow - 2700lbs 
(Wheel weight 32lbs)

BR Arsenal - 2600lbs (Wheel weight 32lbs)
Method 701 - 3600lbs 
Offset - The offset of a wheel in basic terms is how much it sticks out the side of the van. All Sprinter wheels are a positive offset and the lower the number the farther the wheel will stick out the side of the van. By having a wheel with a lower offset you widen the track of your van. This means you also lower the center of gravity. This is a massive advantage when offroading in a tall vehicle like a Sprinter Van. 
Sprinter Wheel Offsets:
(wider track, lower center of gravity for the van)
BR Barstow - 38mm
BR Arsenal - 38mm
Method 701 - 50mm
Highlights:
Fits Sprinter 2500 (2007-present) including Revel, Storyteller, Tranquility, Cahaba
Colors: Satin Black, Graphite Grey, Bronze (Wheel center cap is all BLACK)
Size: 17"8"
Bolt Pattern: 6x130mm
Lug Bolt Seat Style: Cone
Lightweight rugged aluminum
Bead Retention Ring
Highest Load rating in the industry: 4200lbs per wheel
Dual valve stem system (Apex Valve sold separately)
Larger tire sizes may require a mondo kit or some trimming for clearance
Tires are not included
Lead-Time:  
Black - 4 weeks
Bronze - In Stock  
Gunmetal -In stock
Dual Valve Stem System - We know how critical lowering air pressure is for traction off-road. We also show what a pain and how time-consuming lowering tire pressure can be. That's why we decided to innovate on the Owl Talon and include a second valve stem location. This second valve stem allows you to run the factory TPMS (tire pressure monitors) as well as run an Apex quick air dump system. This dual-valve stem system allows for the best of both worlds. 
*Apex valves are not required. If you don't order the Apex valves with the wheels you can simply install a second standard valve stem. 
Talon wheels are not manufactured in the US
Trail Tested Gear
Owl offers a highly curated selection based on what we use. Our gear is trusted by the world's top van builders.
We're Here For You
Call us at 866-695-8267 if you have questions. No call centers - our install experts talk with you.
Made in The USA
Owl Vans are engineered for off-road, and hand welded in Arizona.  No one beats our quality. Period.
Canceled Orders
We want all customers to be happy with their purchases but in the event of a canceled order, we cannot recoup the fees charged to us by the credit card companies. When an order is placed, the credit card company takes a percentage of the sale, typically 5%-6% This is money that DOES NOT go to us and we do not get this charge given back to us when we refund an order. Therefore, if someone buys a suspension and then cancels, we pay the credit card company several hundreds of dollars that we cannot get back. Although you may not have noticed, it is industry standard for larger dollar items to have a "restocking fee" of 15% or more. We do our best to charge exactly what we get charged by the credit card company when you cancel an order. In the event of a canceled order, the 5%-6% that the credit card company charges us cannot be refunded. Please make note of this before you order. 
• All canceled orders over $1000 paid with a "Credit Card" will have a 5% credit card processing fee that cannot be returned.
• All canceled orders over $1000 paid with a "Shop Pay Installments" will have a 6% credit card processing fee that cannot be returned.
California Prop 65
WARNING: Some of the products listed contain chemicals known to the State of California to cause cancer and birth defects or other reproductive harm. None of our products are intended to be used in conjunction with clean drinking water unless stated otherwise. For more info please visit www.p65warnings.ca.gov.